Hi-Way Distributing proudly brings a competitive edge to the market continually providing growth and profitability to its business partners.  Family owned and the oldest full service provider through Design, Import and Distribution in the industry.  Offering over 14,000 SKUs including Truck Supply, Automotive, Entertainment, Gift/Novelty, Souvenir and Apparel, Hi-Way Distributing continues leading the industry with innovation.  For over 40 years, Hi-Way Distributing continues partnering with Travel Centers, C-Stores and Specialty Retailers across America and throughout parts of Canada.
Our Family
Jeff & Mark Hornak literally grew up in the business under the guidance of their father and the founder of Hi-Way Distributing, Al Hornak. Al's passion for innovation, marketing and salesmanship continue today by both Jeff & Mark and are demonstrated daily by both as they are involved in the operations of Hi-Way Distributing day-to-day. Together, along with their international management team and seasoned Account Representatives, Hi-Way paves the way allowing their partners to effectively maximize their sales and profits year after year.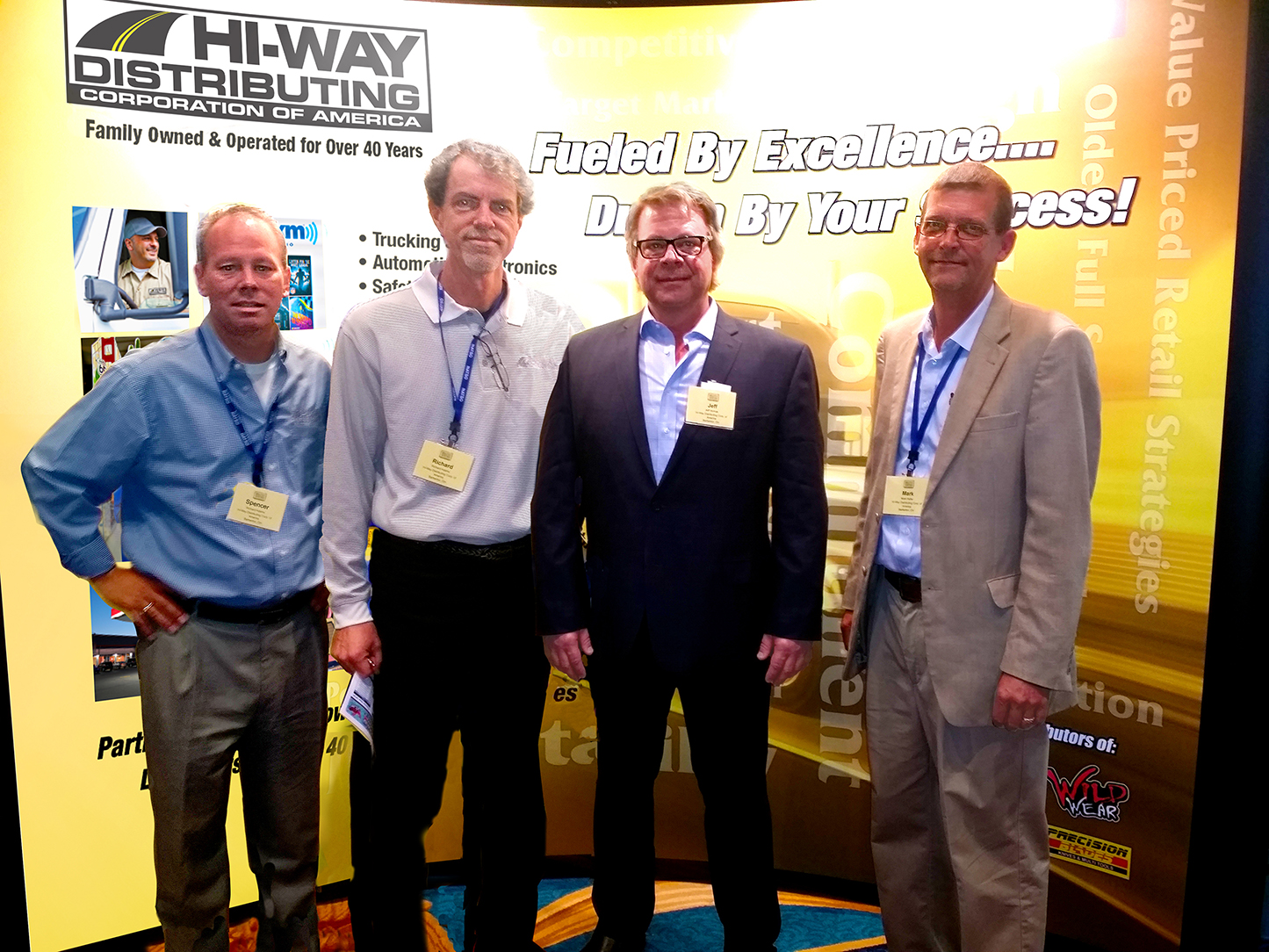 Our Commitment
Hi-Way Distributing is committed to delivering a positive impact on your overall store profitability through the proper Product Selection, Inventory Management, Promotional Planning and backed up with Service (most orders receive a 24 hour turnaround) at a level that is undeniably the best. Your business will receive team coverage which includes Account Representative, Regional & National Account Management. At Hi-Way Distributing, our "After the Sale" performance and execution is certainly what separates us from our competition.
Our Marketing Strategy
Hi-Way Distributing understands that every location is different and unique. "Canned" programs just do not work in today's business climate as they did years ago. Evaluating the current footprint, product/program selections, space allocations and adjacencies allows Hi-Way Distributing to develop a comprehensive Marketing Strategy that will provide a clear and concise plan for your business to grow its sales and profits. This along with Proprietary Branding, Promotional Flyers, Monthly Sales/Service Calls and Annual Business Reviews complete a package that will place your company on a path to grow in sales and profits each year.
Our Advantage
Over 40 years Hi-Way Distributing has been serving and fulfilling the needs of the Independent Truck Stop/C-Store Operator. Surveying your needs, identifying a solution and implementing a comprehensive marketing strategy that is customized to your location and clientele gives you a competitive edge and is just one way Hi-Way Distributing makes its partners more profitable year after year. People, Customers, Innovation, Excellence and Integrity are the core foundation principles that can be counted on and delivered everyday from entire team of Hi-Way Distributing.